GRANDVIEW During last weeks special filing period five citizens threw their names in the hat for the Grandview City Council position 4 seat, currently held by Mike Everett.
Everett is on the ballot for Jesse Palacios position 6 seat. He is running unopposed because Palacios elected not to seek re-election.
Mary Barrett, Pat Bratton, Gaylor Brewer, Betty Garza and Joe Jensen all want to serve the community and will be on the general election ballot in November.
All five say they want to make a positive difference in the community they call home.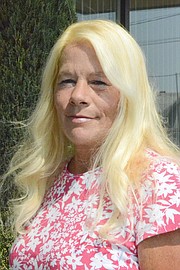 Mary Barrett has been a Grandview resident for 34 years, has raised a son in the community and has three other times been a candidate for the Grandview City Council.
She said she enjoys her work, maintaining the flowers in the downtown corridor and is a volunteer for the citys beautification awards program.
Grandview has come to a higher realm and Id like to see it continue, said Barrett.
In the past 10 years, she said, there have been many accomplishments better streets because of a $20 license tab fee, industry growth, and additional dining and shopping opportunities.
These are all things people wanted, Barrett said.
As the city grows, she said the city of Grandviews revenues will also need to grow because improvements and expansions can only be accomplished with additional monetary resources.
Every city has a wish listI believe those wishes should be brought to the voters primarily the need for improvements to the pool and police station, said Barrett.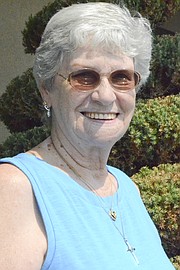 Pat Bratton, a longtime advocate for her neighbors, said she is known for being outspoken.
The city council has seen me many times, she said.
For more than two decades, Bratton has called Grandview her home. She moved to the city when she married longtime friend Walt Bratton Sr.
After years of being proactively involved on behalf of her neighbors, she decided it was time to put her business management experience and knack for causing trouble to good use, Bratton quipped.
She said she believes serving on the Grandview City Council will provide her the opportunity to advocate for others.
Of importance to Bratton would be working toward the goal of providing more recreational opportunities in the community. She said she feels Country Park and the community center are not fully utilized.
I would like more tournaments and events, she said.
A flea market or farmers market, said Bratton, would be a good addition at Country Park.
I was told there would need to be a police officer and two city employees at either of those types of events, she said, adding she would like to change those requirements if they are in place.
Also, Bratton would like to closely review the contracts for city employees, determining how much the taxpayers are spending on benefits. She said she would like to more closely align the figures with what is paid in the private sector.
If I am elected, I want the people to know I will be available to them, she added.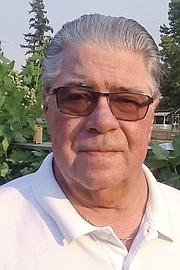 Gaylord Gay Brewer is a lifelong resident of Grandview, having graduated from Grandview High School in 1959. He owned and operated PGs Paint, Glass & Security for three decades before retiring.
Brewer and his wife, Peggy, believe in serving the community. She is a member of the Sunnyside Community Hospital board of directors and he has past experience on the Grandview City Council.
Our whole lives have been spent enjoying our hometown, said Brewer.
Citizen involvement, he said, is an important aspect of his life. In addition to his 12 years on the city council, he has served as a volunteer firefighter, Rotary Club president, fair board member, past exalted ruler of the Lower Valley Elks Club and as a chamber of commerce member.
Although he retired in 2002, Brewer continues to operate a limited locksmith business.
He said his past experience on the city council included the development of Country Park, the addition of the Alice Grant Learning Center, the development of Vista Grande Park, the construction of the former senior center and current fire station, as well as attracting Yakima Valley Community College and the Wal-Mart Distribution Center to the community.
Brewer said he has a greater understanding of city operations from his experience, as well.
I believe my previous experience as a Grandview councilman can provide needed direction and
website
financial responsibility in improving our communitys stability, said Brewer.
We can continue to make Grandview a great place to live, he added.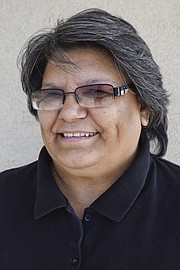 Betty Garza was raised in Sunnyside, but chose Grandview as her home after living in California for a number of years.
She raised her two boys in Grandview and said she has come to truly love my community.
For the past few years, Garza has worked to become more involved in the community. She joined the citys swim pool committee last year and said the experience is providing her with insight, as well as a greater understanding of the passion her fellow citizens have for Grandview.
I have learned I can actually make a difference, said Garza.
She wants to extend the work she is doing on the pool committee, serving the citizens as the next Grandview City Council member.
Garza said she would like to reach out to our Hispanic citizens and encourage more involvement in the community from them.
Also of importance to her is reaching out to youth in the community, providing them with safe places for socialization and recreation.
But most importantly, I want to be a part of the process to improve and grow our communitynot just sit back and hope somebody does it for me, said Garza.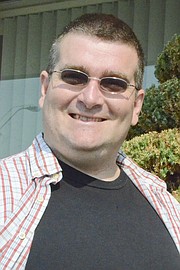 Joe Jensen is a family man, involved as a volunteer at Harriet Thompson Elementary School and taking care of the family home.
His wife, Elizabeth, is an English teacher at Grandview High School.
We are trying to teach the importance of being involved in our community to children, said Jensen.
He said, I also like to hang out with my wifes 102-year-old grandfather.
If elected to serve on the Grandview City Council, Jensen said he would like to improve the citys recreational programs.
He said he would like to add a soccer pitch with seating to the citys facilities because the sport is popular among community members.
Im fully aware that will be a hard sell, said Jensen.
Also, he said, the pool needs improvements and although the pool committee is working hard to see those improvements made, he believes the city can do more to make them happen.
Jensen said serving on the city council would provide him the opportunity to make a difference in the community, as well as help him better understand how the local government works.
I want my kids to be proud they grew up in GrandviewI want them to come back and raise their own families here, he said.
Additionally, Jensen said he hopes to improve voter outreach in the community because he feels the populace is not properly represented.
There are only about 5,000 registered votersits such a small number representing the community, he said.
http://www.dailysunnews.com/news/2015/aug/24/five-vying-same-grandview-council-seat/